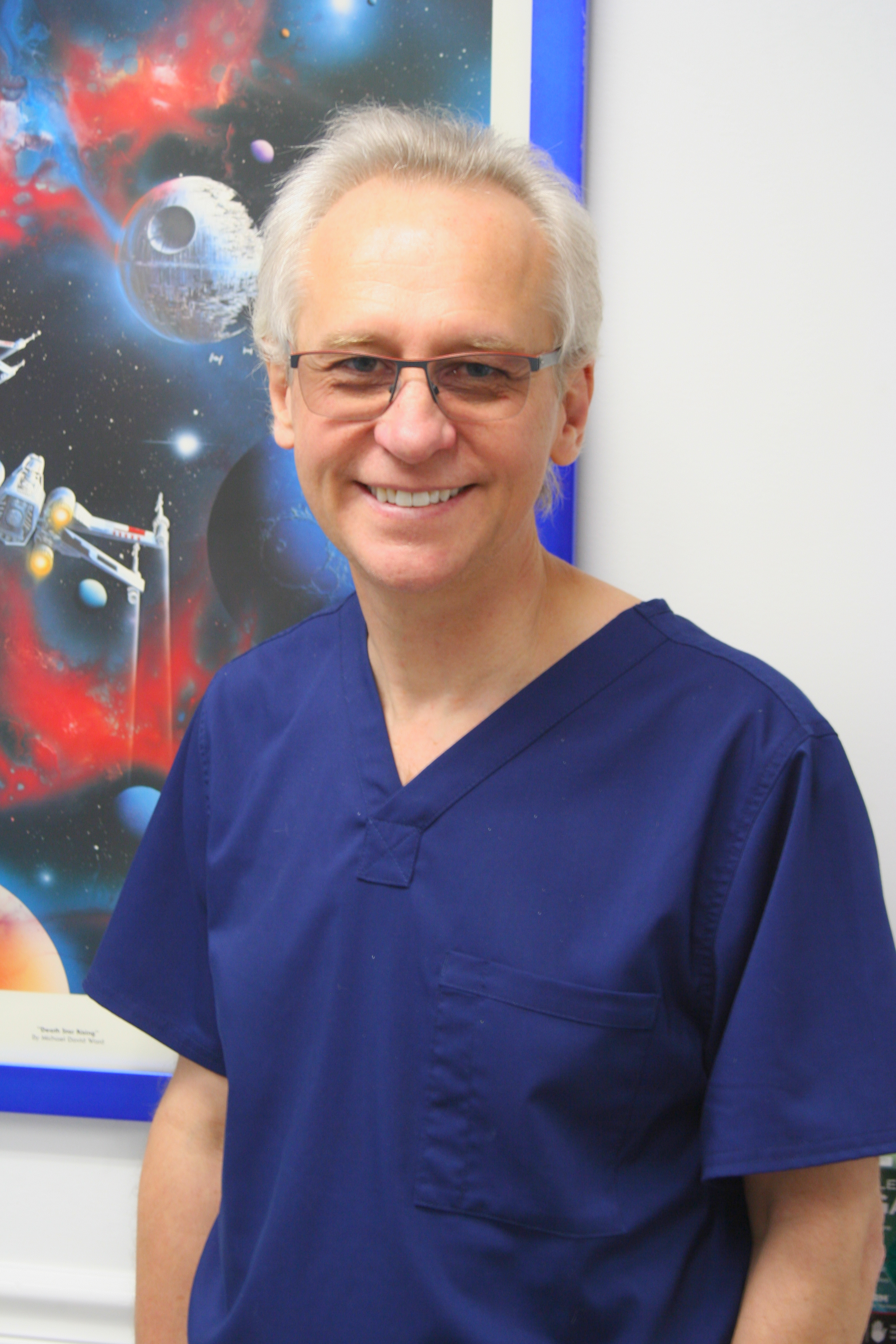 Denis Bourguignon, DMD
Dentist
Dr. Denis Bourguignon, known as Dr. B to his patients and employees, was born in The Belgian Congo (Democratic Republic of the Congo today) where his grandfather and father were physicians for the Belgian government. They serviced the people of the Congo until the uprising in 1964 when the Bourguignon family managed to escape by the skin of their teeth and became refugees in Tanzania and ultimately in Nice, France. When Dr. B was 5 years old, he and his family immigrated to Florida where he grew up and attended college in the Orlando area. Fluent in French and English, Dr. B had a fascination for dentistry since childhood and spent summers with his family at St. Lucia in the Caribbean, doing humanitarian mission work at an island dental clinic.
In 1990, Dr. B graduated from Temple University School of Dentistry in Philadelphia and worked in an Orlando dental office before opening his own a year later.  Dr. B wanted to develop other ways to put patients at ease and decided that incorporating a themed office may offer the perfect solution. So in 1992, he opened his first office with an aquarium theme. He had a number of tanks in the office which required extensive maintenance and running water… a stimulant to continuous bathroom breaks. Therefore, a few years later, he closed that theme and opened Starbase Dental, incorporating his passion for NASA and science fiction. He incorporated ideas from many of the TV and movie space programs, including Star Trek, Star Wars, Lost in Space, Buck Rogers, Battlestar Galactica, and others.  Although Star Trek did not have a dentist, the idea became so popular with the community that Paramount Pictures featured him and the office in a documentary "Trekkies", which can still be seen on YouTube today.
Dr. B sold the office in Orlando and opened a new practice office in Clermont, FL.  Everything was moving at light speed until he vacationed in the North Georgia/Western North Carolina mountains, and everything slowed to impulse power! He and his life partner, Dr. Kristin Kalwara, fell in love with the people and the beauty of the area, and in 2010, they initiated the plan to make the move. Fast forward to 2017, Healthy Smiles By Dr. B opened this past March and is presently decorated with themed rooms using artwork from both of their previous offices.
When Dr. B is not beaming around his office, he engages in his life-long hobbies of photography, gardening, rock-hounding, numismatics (the study or collection of coins, paper currency, and medals), and bicycling. His love of science gave birth to his love of technology and laser utilization in dentistry. Hence, lasers are implemented in most dental procedures performed in the office.
Credentials:
Temple University School of Dentistry – DMD 1990
Practiced in Florida 27 years
Member of the American Dental Association and the N. C. Dental Association
Volunteer for the Baptist Outreach Dental Clinic, Florida
Certified in Fotona  Erbium Yag/ND Yag Lasers
Certified in Biolase YSGG Laser
Certified in Invisilign (no-bracket braces)
Certified in Lumineers (minimal-cutting veneers)
Lions Club of Hayesville